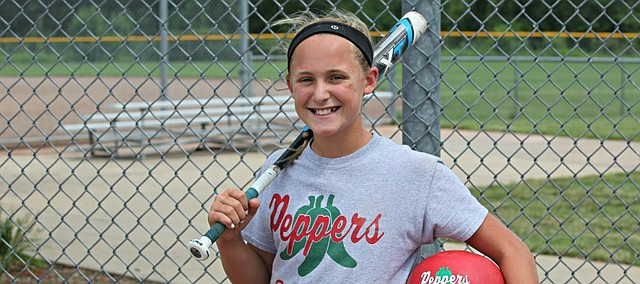 Local softball player Ava Bredwell is headed to the All-American Games in Florida next week.
Stories this photo appears in:
Ava Bredwell, an 11-year-old Shawnee resident and incoming seventh grader at Monticello Trails Middle School, has a season pass to Schlitterbahn. But while plunging toward the ground from nearly 170 feet in the air — she got the chance to ride the famous new water slide Verrüct — it was not the top highlight of her summer.