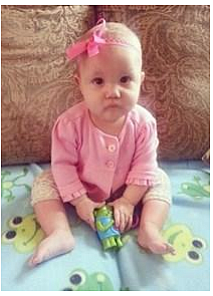 Analeece McHenry-Widmer.
Stories this photo appears in:
Newly released court documents in the case of 7-month-old Analeece McHenry-Widmer, who died in Shawnee, shows that the man accused in the baby's death told police a story that doesn't match the injuries that caused her death.
An Overland Park man has been charged with killing a 7-month-old baby last week in Shawnee and appeared for the first time in court on Monday.