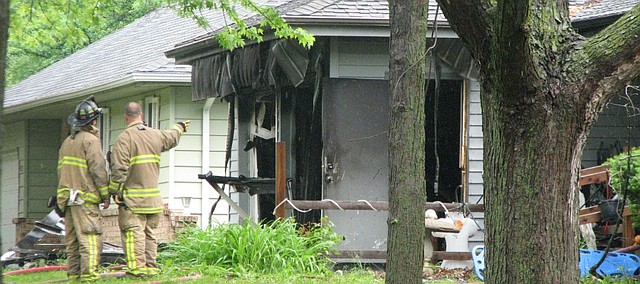 Shawnee firefighters look on at the damage from a house fire Thursday morning in Shawnee that killed two.
Stories this photo appears in:

Investigators say an extension cord sparked the fire that killed 63-year-old Ronnie Walkup and 3-year-old Christian Young.

The Shawnee Fire Department has confirmed that 3-year-old Christian Young and his great-uncle Ronnie Walkup died in a morning house fire at 4829 Lucille Lane in Shawnee.