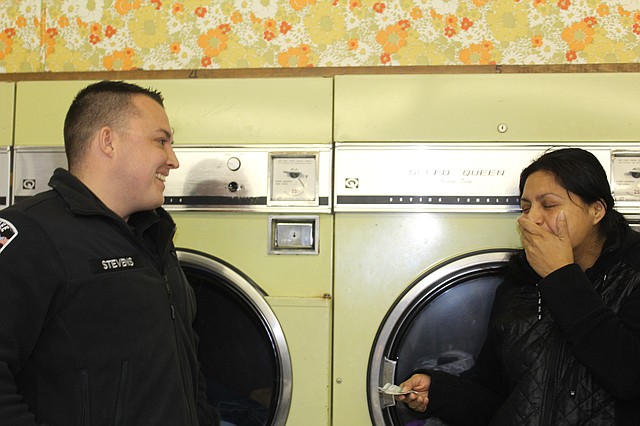 Shawnee resident Edaena Cobos starts to cry after being handed a $100 bill from Shawnee Police Officer Jeff Stevens. The mother-of-four revealed to the officer that her husband works two jobs to support their family.
Stories this photo appears in:

Thanks to a generous Shawnee resident, the police department has been giving away hundred dollar bills to those who need it most this holiday season.
December 21, 2016 12:31 a.m.