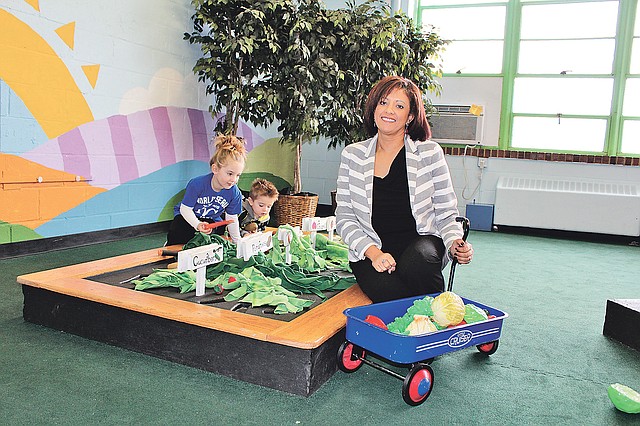 Roxanne Hill, Wonderscope's new executive director, sits in the museum's Farm to Market exhibit, which is still a work in progress. Hill says she is looking forward to breathing some new life into the more than 20-year-old museum. Pictured behind her are Hadley Keeler, 5, and her brother, Hudson Keeler, 2.
Stories this photo appears in:

Roxanne Hill has always been passionate about children. For the past seven years, she brought that passion to bear as vice president of development at The Children's Place. The Kansas City, Mo.,-based nonprofit that offers support for youths who have suffered abuse and trauma will forever be near and dear to Hill's heart, she says.
January 26, 2016 midnight