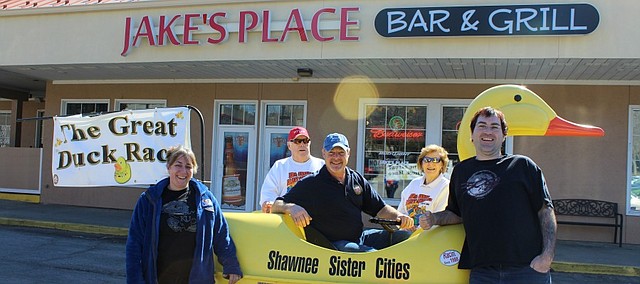 JJ Miller Jr. sits in the duck boat outside of Jake's Place Bar & Grill in Shawnee along with Janine Lannell, Lee Shaffer of Hyper Computer and Battle Games, JJ Miller and Barb Miller. Miller Jr. drove the duck boar around to several Duck Race sponsors on Saturday.
Stories this photo appears in:

JJ Miller Jr. took the famous duck boat mobile out for a spin this weekend to thank the sponsors of the upcoming 2016 Duck Race and St. Patrick's Parade.