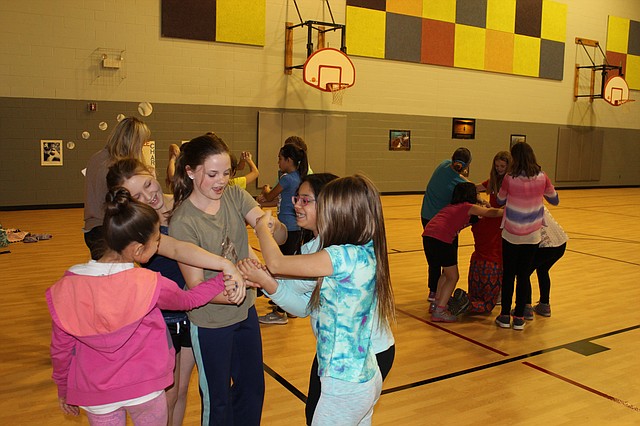 Members of the Bluejacket-Flint Girls on the Run team try to untangle themselves from a hand-holding knot at their Thursday practice. The team combines physical activities with lessons about self-confidence, emotions and respect for others. "Sometimes it's hard to know what emotions we are feeling because our emotions are in a big knot just like the game we played," coach Tiffany DeBoe told the team.
Stories this photo appears in:

Programs like Girls on the Run that combine character development with running are becoming more popular at area elementary schools.