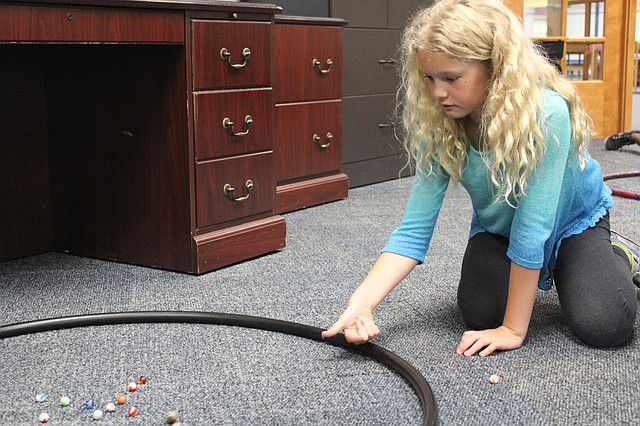 Fourth-grader Audrey Rasmuss shows the proper hand gesture for shooting a marble. The outgoing 9-year-old and her little brother, Wayne, joined the marble club last year.
Stories this photo appears in:

These days it's rare to find a kid who enjoys playing a game which doesn't involve a screen. At Broken Arrow Elementary School, there are around a dozen kids who prefer to play the old-fashioned way.