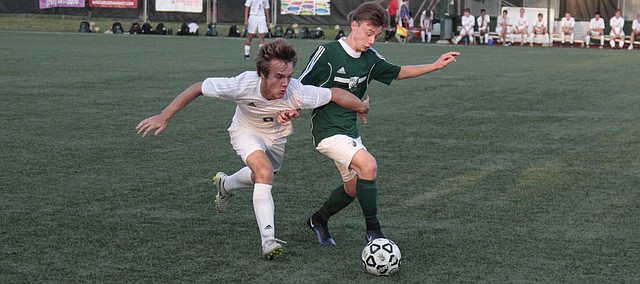 De Soto sophomore Adam Lee tries to possess the ball against Free State's Nick Howard during the Wildcats' 5-4 overtime loss to the Firebirds on Monday.
Stories this photo appears in:

The De Soto soccer team erased two two-goal deficits on Monday against Free State and eventually took the lead after a goal from Andrew Goodman with 11 minutes left, but the Firebirds prevailed for a 5-4 overtime victory. Ethan Rodriguez, Daniel Apple and Carson Brier also scored for the Wildcats.
September 12, 2017 10:51 a.m.