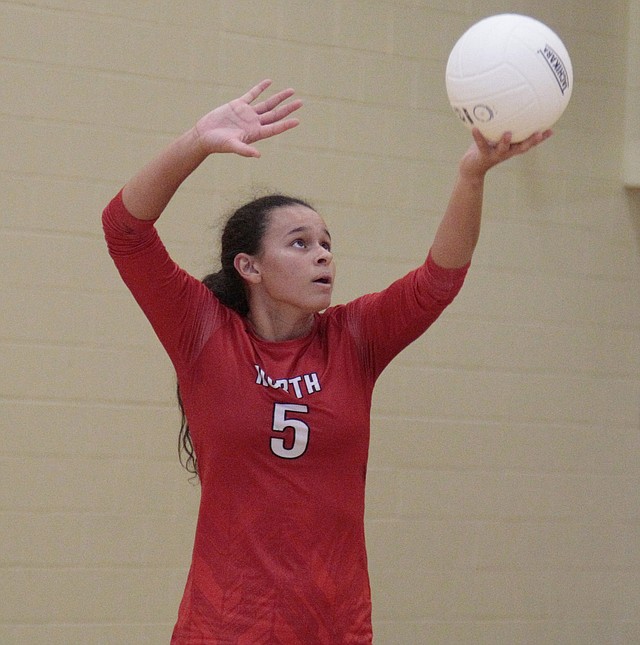 Shawnee Mission North's Chanelle Boldridge serves up a point in the Indians' 25-9, 25-15, 25-7 loss to SM West on Tuesday.
Stories this photo appears in:

For the Shawnee Mission North volleyball team, the key to success is pretty simple — focus on what the team can do to get better and not who is playing on the other side of the net. Shawnee Mission North coach Crystal Foss saw her team do just that on Monday in its first win of the season over Highland Park. Foss saw her team execute well for segments of each set when the Indians returned to Sunflower League play against SM West on Tuesday, but SM North could not push past the Vikings.
September 13, 2017 11:09 a.m.