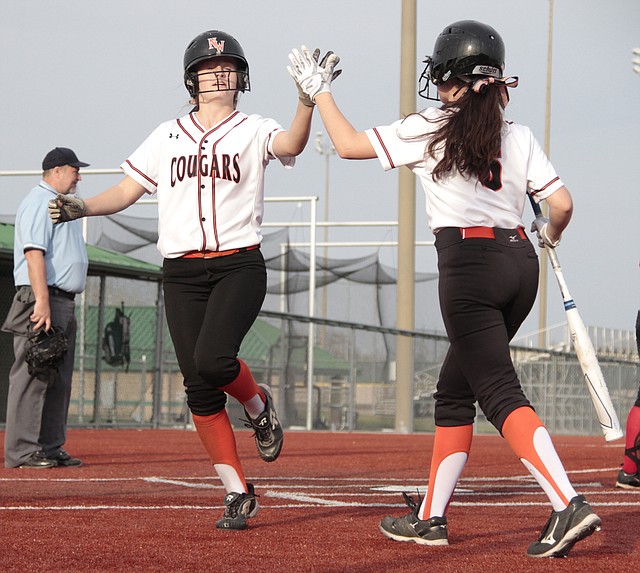 Shawnee Mission Northwest sophomore Emma Gude (left) high-fives teammate Kaitlin Pauli (right) after they scored on an error in a 9-2 victory over Great Bend on Thursday at the Olathe District Activity Center.
Stories this photo appears in:

Shawnee Mission Northwest defeated Holton, 11-2, and Great Bend, 9-2, in the Sunflower League Softball Festival. MaKenzie Cooper belted a three-run home run against Holton to support pitcher Megan Formwalt, who had 14 strikeouts while throwing a two-hitter. Jennaka Bultman got the win in the circle against the Panthers after limiting Great Bend to five hits and striking out seven.