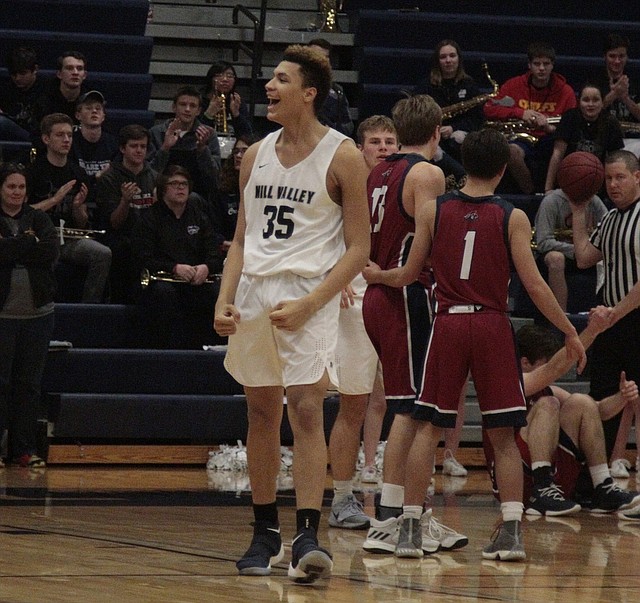 Mill Valley freshman Keeshawn Mason flexes his muscles after making the bucket and getting fouled in the fourth quarter of the Jaguars' 43-41 win over St. James on Wednesday.
Stories this photo appears in:

After coughing up a 10-point halftime lead and a six-point advantage with two-and-a-half minutes left, the Mill Valley boys basketball team took the lead for good against St. James Academy on Wednesday with a jumper from Matty Wittenauer with 50 seconds left. Wittenauer's clutch shot and a game-high 16 points from Keeshawn Mason highlighted a 43-41 win for the Jaguars. Jack Moellers led the Thunder with 10 points. Moellers hit a 3-pointer to pull the Thunder within one with three seconds left, but it was too little too late.
January 4, 2018 1:18 p.m.