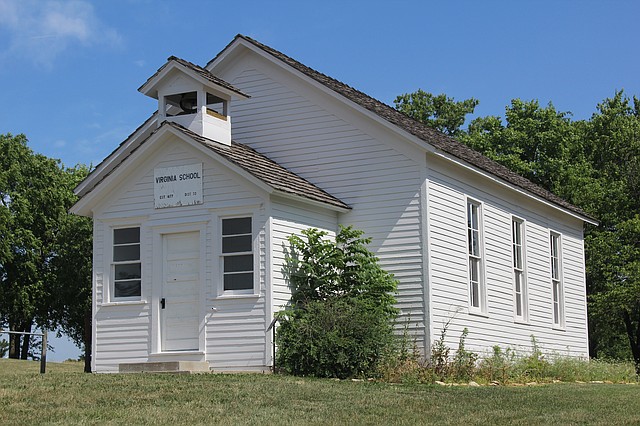 The Virginia Schoolhouse, 7301 Mize Road, is one of the Monticello Township landmarks included on the Monticello Community Historical Society's driving and biking tour. The one-room schoolhouse initially sat near 71st and Clare Road, but was relocated near Mize Elementary School in 2005. The school, for grades 1-8, opened for class in 1878 and operated until 1962.
Stories this photo appears in:
As our country celebrates the anniversary of the adoption of the Declaration of Independence today, one area historical society hopes to keep Monticello Township's memory alive by sharing its story.