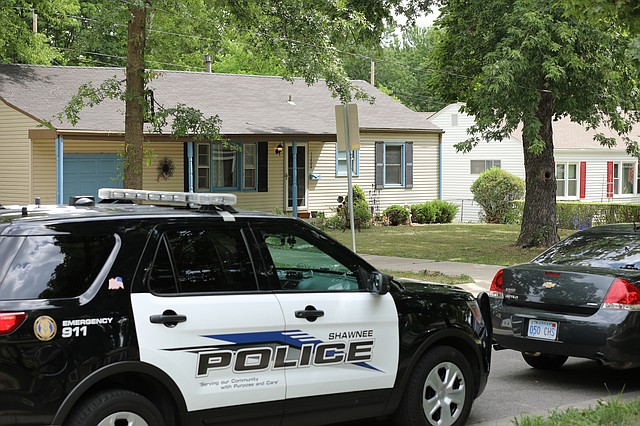 Shawnee Police and the investigators from the Johnson County Criminalistics Laboratory investigate after MeShon Cooper, 43, was found dead inside the home at 11406 West 69th Street overnight.
Stories this photo appears in:

Shawnee Police are investigating after a woman who had been reported missing on July 6 was found dead inside a Shawnee home. A 47-year-old resident of the home was arrested and now faces charges in the death.