Hoping For A Rainy Day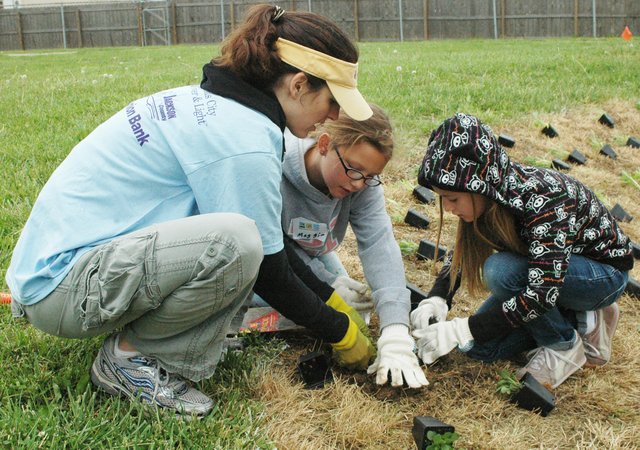 Kate Becker, program manager for Keeping Kansas City Beautiful, walks fourth graders Maggie Dewsberry and Olivia Ducey through planting one of nine species of plants in the newly-installed rain garden at Bluejacket-Flint Elementary School on Saturday, May 14. The rain garden is a model for the organization, which hopes to install 10,000 around the Kansas City metro area.
Stories this photo appears in:

Bluejacket-Flint Elementary School has been recognized for its many green initiatives.

Shawnee Mission and De Soto each adopted energy policies that have saved thousands
October 24, 2011 2:35 p.m.