Rory Ramsdell's Mini Allen Fieldhouse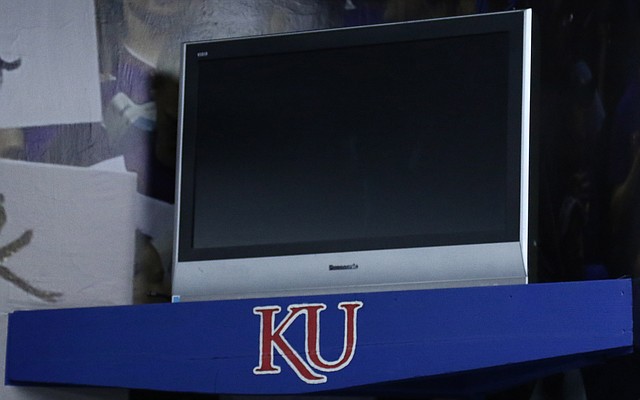 A television sits on a ledge in one of the corners of Shawnee resident Rory Ramsdell's garage, which doubles as a mini Allen Fieldhouse. Ramsdell and his family use the TV to watch KU men's basketball games when the Jayhawks play on the road.
Stories this photo appears in:

Shawnee resident and University of Kansas alumnus Rory Ramsdell built a new garage for his daughters, Raegan and Bailey Ramsdell, to be able to park in, but that's far from the only use that the family gets out of it. Rory has turned the garage into a mini Allen Fieldhouse.